BLOOD GLUCOSE & CIRCULATORY
   BenfoPure®      Benfotiamine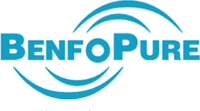 Facts about BenfoPure
Active Component
Benfotiamine
Potential Health Benefits
Benfotiamine supports the body through blocking biochemical pathways by which high blood sugar damages cells. Excessive sugar intake and high blood sugar are associated with a wide range of health complications.
Recommended Dosage
80-150 mg/day
BenfoPure – the smart choice for healthy blood sugar levels
Excess sugar intake can lead to a number of health concerns such as diabetes, cardiovascular disease, obesity and poor brain health.
There is nothing like BenfoPure for helping to reduce excess sugar and glucose and maintaining healthy blood sugar levels. Currently, no other products lessen the toxic effects from the breakdown of excess glucose like benfotiamine.
The time for BenfoPure is now for market need, effectiveness and reliability.
BenfoPure Benfotiamine is effective
Unique and significant mode of action.
Benfotiamine blocks biochemical pathways by which high blood sugar damages cells.
The bioavailability of the essential nutrient thiamine from benfotiamine is higher than any other known thiamine source.
Studies have demonstrated the following benefits:
Benfotiamine helps maintain healthy blood sugar levels.
Benfotiamine may reduce discomfort and dysfunction, helping to maintain a healthy nervous system while protecting against
oxidative stress in the brain.
Benfotiamine supports normal kidney function.
Benfotiamine maintains normal endothelial function, which is associated with optimal cardiovascular health.
Benfotiamine has long been utilized as a pharmaceutical in Europe.
BenfoPure is a reliable choice
Pure form of benfotiamine.
Safe and self-affirmed GRAS.
Supported by safety data and scientific studies for benfotiamine.
For use in supplements and specific food applications.
For more information, contact Xsto Solutions today!
*These statements have not been evaluated by the Food and Drug Administration. This product is not intended to diagnose, treat, cure or prevent any disease